Vidifi news
On 22nd February 2011, the Deputy Minister of Construction – Bui Pham Khanh inspected the execution status of the Hanoi – Hai Phong Expressway Project invested by VIDIFI.
Joining the trip were Leaders of Construction Economic Department, Construction Management Department, Planning Department, State Department for Construction Quality Inspection, and others from Specialized Departments, Bureaus of the Ministry of Construction, Mr. Dao Van Chien – General Director of VIDIFI and VIDIFI' leaders and staff.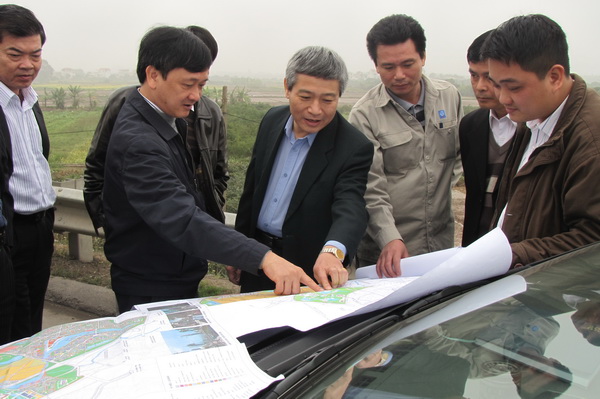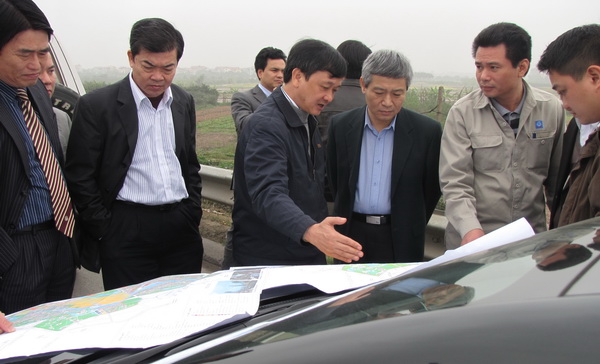 Deputy Minister inspecting the project (photo: Duc Hiep)
After inspecting the site of some packages, listening to report of VIDIFI's Leader, Deputy Minister of Construction Bui Pham Khanh highly appreciated the execution process of the Hanoi – Hai Phong Expressway Project and emphasized that VIDIFI must organize and make strict management of the Project, closely inspect the site, deal with obstacles during the execution thereof to ensure the scheduled completion of the Project and quality of the Works.
Vannt