Ha Noi – Hai Phong Expressway Project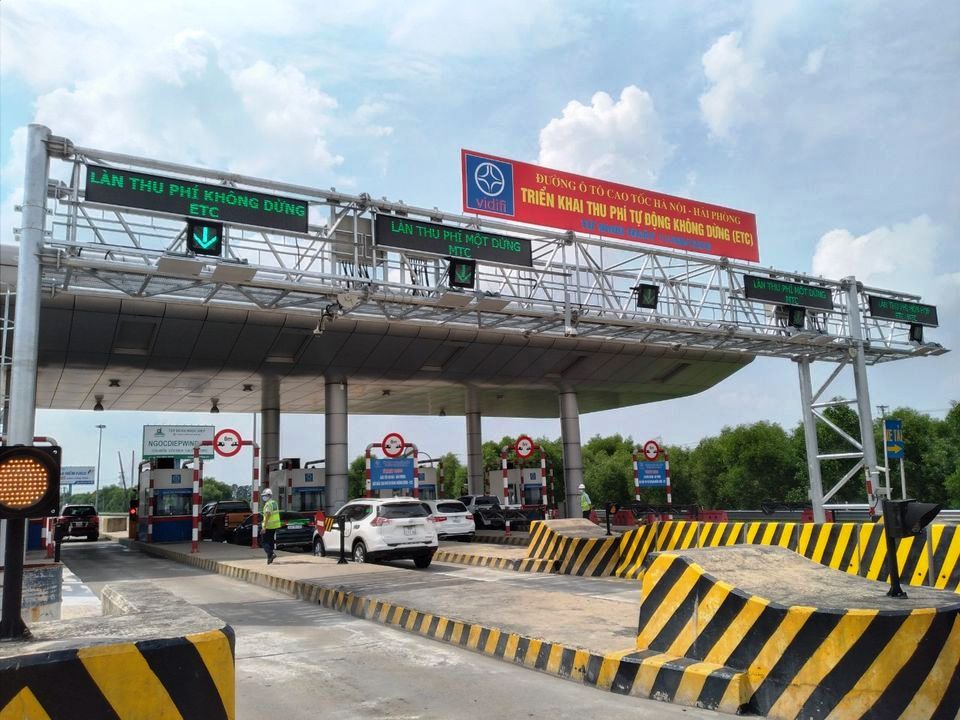 The Vietnam Infrastructure Development and Finance Investment Joint Stock Company (VIDIFI) on August 11 officially rolled out an electronic toll collection (ETC) system on the entire Hanoi-Hai Phong Expressway.
Accordingly, from 9am today, at both ends of each toll plaza on the expressway, one to two lanes are now allocated for vehicles using the ETC service only, in addition to several ETC/ manual toll collection (MTC) mixed lanes and some MTC dedicated lanes.
In front of the tollbooths, there are signs indicating which are ETC lanes to make it easy for drivers to identify them.
VIDIFI noted that only vehicles bearing an automatic payment tag (Etag) as provided by the Vietnam Electronic Toll Company (VETC) are allowed to enter the ETC lanes. Meanwhile, cars without an Etag and trucks can enter the MTC or mixed toll lanes.
When traveling through the ETC lanes, vehicles should run at a speed of less than 40 kilometres per hour to ensure safety, keep a minimum distance of eight metres between each other, comply with traffic lights and barrier statuses, and follow the instructions of operators at the station.


The electronic toll collection (ETC) system has been launched on the Hanoi-Hai Phong Expressway. (Photo: VIDIFI)
Vehicles that do not have an Etag, have not deposited money to their traffic accounts or do not have sufficient funds on their Etag will be punished as regulated if they enter the dedicated lanes of the ETC service.
So far, 32 out of 62 lanes on the Hanoi-Hai Phong Expressway have been installed with the ETC system. According to calculations, the installation of 32 ETC lanes is enough to meet the current number of vehicles. In the immediate future, only one ETC dedicated lane will be operated, while the other lanes allow vehicles using the mixed toll payment services. The number of ETC dedicated lanes will then gradually increase, with vehicles without Etag absolutely prohibited from entering these lanes.
According to Deputy Director of Directorate for Roads of Vietnam Nguyen Manh Thang, the application of ETC on such a modern route not only benefits management but also helps vehicles to travel quickly and conveniently..
The Directorate has asked VIDIFI to arrange staff to divert the traffic and coordinate with traffic police forces to handle possible incidents on the first day of the ETC's launch and guide people on how to use the service in the most convenient fashion, Thang said.
Construction of the Hanoi-Hai Phong Expressway started in September 2008 at a total cost of VN45.487 trillion (over US$2 billion). The entire 105.8 kilometres of the expressway opened to traffic on December 5, 2015, running through Hanoi and the provinces of Hung Yen, Hai Duong and Hai Phong.